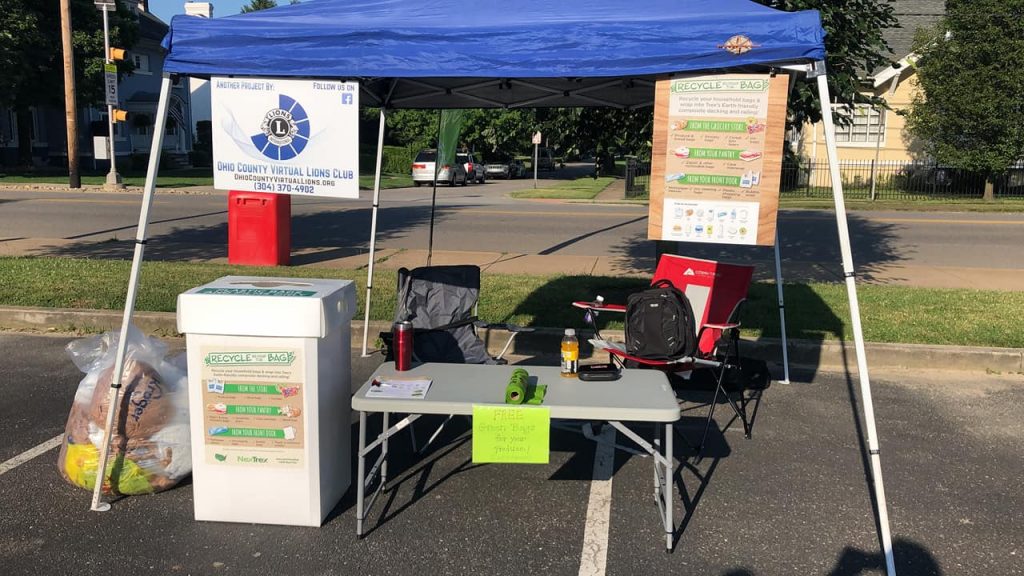 The environment is a global cause of the Lions. During the summer months, we volunteered our time to collect recyclable plastic wrap at area farmers markets, and with the help of some great community partners, we are able to continue! We are partnering with local organizations and businesses to collect eligible plastic (see list below), and send them to the Trex decking company. When we have accumulated and turned in 500 lbs of plastic, Trex provides us with a bench! Through collaboration with local businesses and organizations, we are putting benches throughout Ohio County!
We are collecting ELIGIBLE plastic film items (see list below) at the following locations:
To date, we have collected 4,500 lbs and are in the process of getting FIVE benches. Special thanks to our community partners to date: Grow Warwood Pride, Wheeling Lions Club, Youth Services Systems – Wheeling, and Mt. Olivet Lions Club, West Liberty Lions Club, Imperial Teachers Store, and Highlands Sports Complex!