From our little free library program to our virtual yard sale, our club integrates the three R's of sustainability: REDUCE, REUSE, RECYCLE. Our little free libraries are old newspaper vending machines repurposed to have new life filled with donated books, and our virtual yard sale uses the old adage "one person's trash is another person's treasure"! We prevent many items from ending up in a landfill prematurely by reusing and repurposing what we can and recycling what we can't reuse! Below are just a few of our initiatives within the county to give things new value wherever we go.
Ohio County Solid Waste Authority Education Program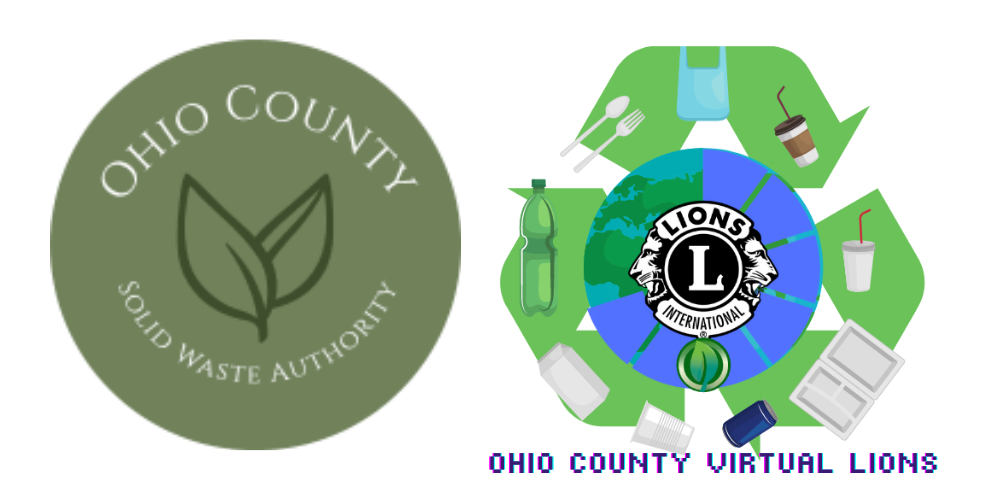 We are excited to have a partnership with the Ohio County Solid Waste Authority! Their drop off center is located behind Best Buy, and they collect cardboard, mixed paper, aluminum and bimetal cans, and #1 and #2 plastics…and now #4 plastic for our Trex bench project!
Recycling requires dedicated individuals who are educated about the PROPER means of recycling to prevent contamination of recyclable materials. Download the recycling list for OCSWA below. Additionally, we have created a quiz to educate children and adults of all ages how to properly recycle. See how well you know your recycling!
Trex Plastic Film Recycling Bench Program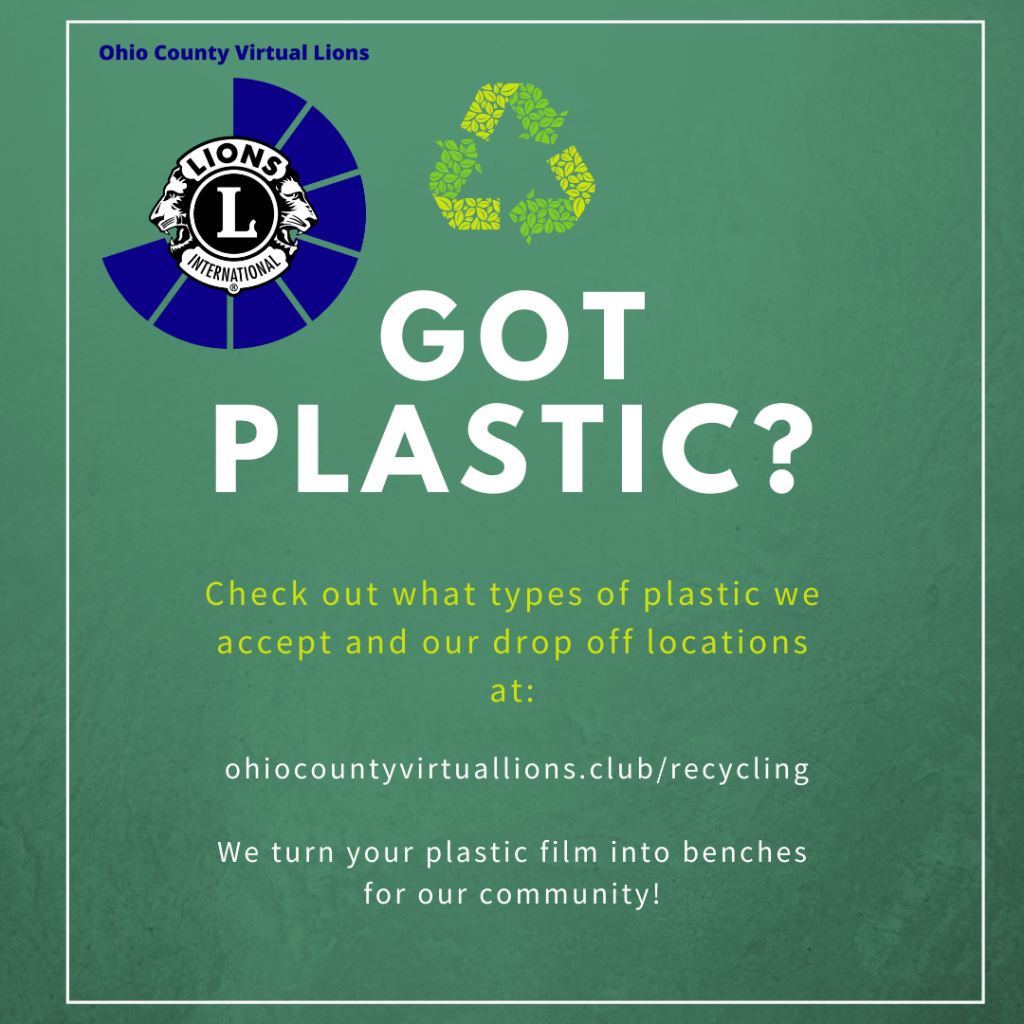 During the summer months, we volunteered our time to collect recyclable plastic wrap at area farmers markets, and with the help of some great community partners, we are able to continue! We are partnering with local organizations and businesses to collect eligible plastic (see list below), and send them to the Trex decking company. When we have accumulated and turned in 500 lbs of plastic, Trex provides us with a bench! Through collaboration with local businesses and organizations, we are putting benches throughout Ohio County!
Pop Tabs for Ronald McDonald House Morgantown
We are collecting pop tabs to recycle and donate to Ronald McDonald House Morgantown. Recycling allows us to combine our global causes of environment and childhood cancer to help children even more! We want the children to be able to beat cancer and grow up to enjoy the world we have left for them. Want to collect with us? We've made it easy. Download and print our sign, place it on a container to collect them at your home, office, school, etc., and drop off at any of our recycling locations when you have it filled up OR contact us for pick up!
Battery Graveyards
All rechargeable batteries and some single-use batteries can be recycled.  Many contain metals and materials which could be in short supply, and some batteries have chemicals which could seep into groundwater if disposed in landfills.  Our club has chosen to educate others by offering a sign which can be placed on any plastic container to collect batteries.  When your batteries accumulate or when it's convenient, you can dispose of them properly at most electronics and home improvement stores.  In our county, they can be taken to Lowe's Home Improvement and Best Buy.  Click the download below to get your free sign to print out and start diverting your batteries from the landfill and giving rechargeable AND sing-use batteries a second life!
To make a donation to this project or any project, hit the donate link at the bottom of the page or contact us directly.