Thank you for your interest in our Little Lending Libraries! Check out all our locations at the map below! Please e-mail us at ohiocountyvirtuallions@gmail.com to report any empty libraries or issues.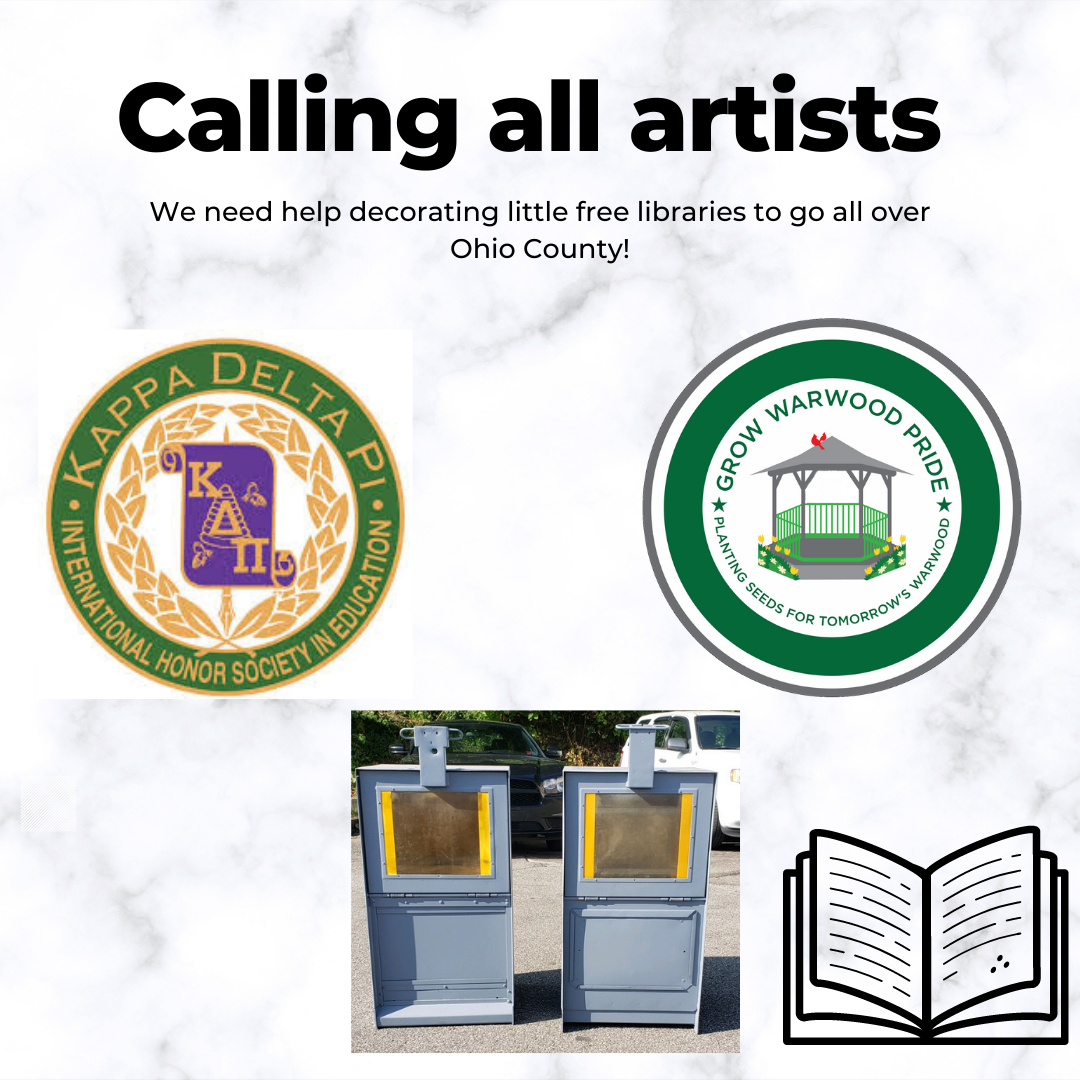 Calling all artists, aspiring artists, and organizations who want to take on a project for children! We need your help! Help us get books into children's hands in a fun and exciting way all over Ohio County! The Ohio County Virtual Lions is partnering with Kappa Delta Pi Education Honorary XI Chapter at West Liberty University, Wheeling Parks and Recreation, Wheeling News Register, and Grow Warwood Pride to bring this exciting project to life! Wheeling News Register has agreed to give us newspaper vending machines to allow us to decorate them and turn them into little free libraries. This is a children's twist on the parking meters in Centre Wheeling. For more information, contact ohiocountyvirtuallions@gmail.com OR (304)370-4902
You can print this flyer and show it friends, family, and organizations you work with to encourage them to participate!