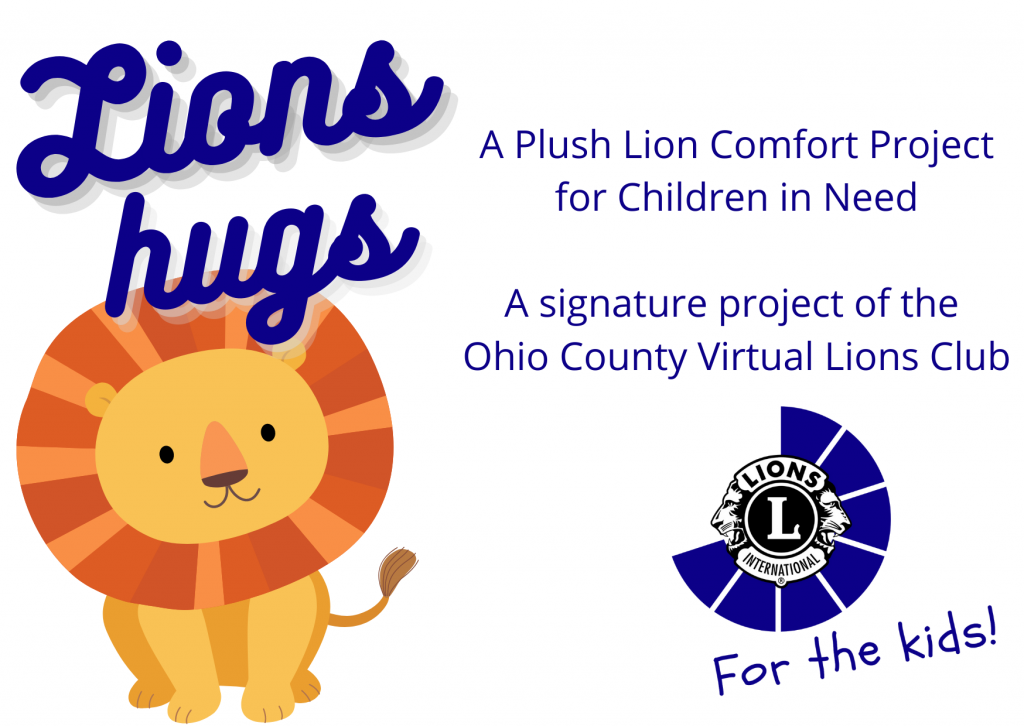 There has been considerable research on the benefits of comfort objects that help children cope with stress by distracting them from the situation at hand. A huggable, plush toy stimulates the mind and boosts emotional wellbeing while providing a trust bond between the child and the adult responder. By partnering with first responders and children's services, the OCVLC will help children and their families in a tangible way at critical times when children are most vulnerable.
We are partnering with law enforcement officers, fire fighters, social workers, paramedics and others who deal with children throughout Ohio County in stressful, crisis situations (fires, traffic accidents, illnesses, domestic violence, homelessness, family court, etc.).  If your organization encounters children in crisis situations and you would like to have some of these adorable plus toys to distribute to children you work with, please complete the application below.
Ohio County Organizations may apply for up to 20 plush lions at a time.  Applications can be mailed (printable pdf below), e-mailed to ohiocountyvirtuallions@gmail.com, or complete the online form below!